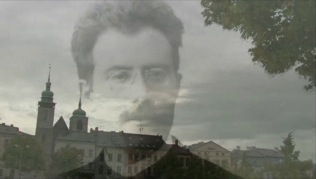 Play

View Larger
Mahler's last works exhibit a simplification and a return to the styles and gestures of his youth.
Many pages of Mahler's late works, The Song of the Earth (Das Lied von der Erde) and the Ninth Symphony, are colored by the musical motive called the turn. As a boy, he would have first become aware of its expressive possibilities when he heard it in synagogue, in the chanting of the Torah and in the singing of many prayers. In the last movement of the Ninth Symphony, as the music grows in intensity, Mahler employs the turn more and more. Play the audio to hear the opening phrase. Then play the video to hear the passionate climax.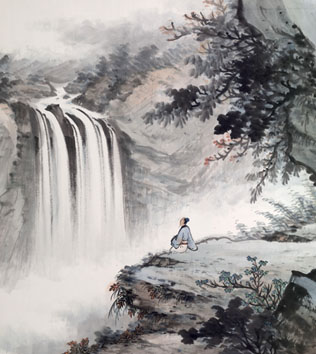 View Larger
The second song in The Song of the Earth, "The Lonely Man in Autumn" (Der Einsame im Herbst), might be the most direct expression of Mahler's remark that "I think it is probably the most personal composition I have created thus far." Here too, the turn is an integral part of the violin line that accompanies the plangent oboe melody at the song's opening. "Blue mists of autumn float over the lake; the grasses are covered with hoar-frost. You might think an artist had sprinkled jade dust over the delicate buds."