In the City of Music
In the City of Music
By the time Mahler assumed the directorship of the Vienna Court Opera, he had reached maturity: as composer, as conductor, and as a human being. He played a lively role in the city's vibrant artistic life, met and married the young beauty Alma Schindler, and continued to compose in his summer retreats in the Austrian countryside. Yet the period brought conflict and tragedy along with joy and fulfillment.
Time & Place: Mahler's Life in Vienna
Explore Mahler's world in the City of Music and the era of emerging modernism. See where he and other artists and intellectuals met to share ideas and inspiration - and where he settled down into family life.
Explore Map
Watch Video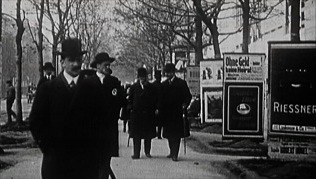 Play
Common Threads
"Impressions of his youth run like a scarlet thread throughout his work."
—Mahler's friend, musicologist Guido Adler
On this website you can follow the way Mahler's childhood memories — sounds of the countryside, the parade ground, the church, the tavern, and the synagogue — create common threads that run through all of his songs and symphonies.
"Anybody who is not a genius had better leave it alone, and anyone who is, need not worry about tackling anything he likes."
Mahler's World
Mahler's Methods
Mahler's Legacy