City of Music: Folk & Folkways
In the City of Music
Tavern
The many folk traditions Mahler encountered gave him a rich source of songs, dances, and legends.
"The Bohemian music of my childhood home has found its way into many of my compositions."
Mahler's Methods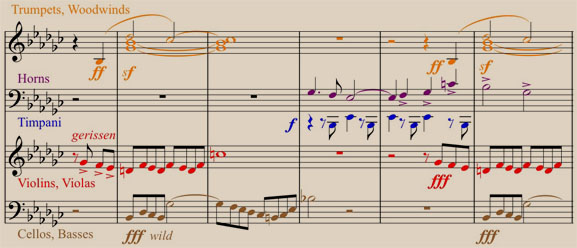 Devoted to Counterpoint
Mahler's command of counterpoint was rooted in his study of the past, but he used it in a uniquely expressive way. Essential to the effect was clarity of line: "In true polyphony the themes run side by side quite independently, each from its own source to its own particular goal and as strongly contrasted to one another as possible, so that they are heard quite separately."
Related Examples
Mahler's World
Mahler's Methods
Mahler's Legacy